Anyone who knows Taylor Swift even a bit knows that drama surrounds her. And as surprising as it sounds, there is something a lot more interesting about Taylor's life than the relationships drama we keep hearing about!  It's about her kittens!
The famous American pop singer is a serious, full-time cat lover. It is evident from her social media profiles, where there are a plethora of adorable cat pictures. You can also see the admiration she has for cats with the way she talks about her kittens in interviews!
All you need to know about Swift's kittens!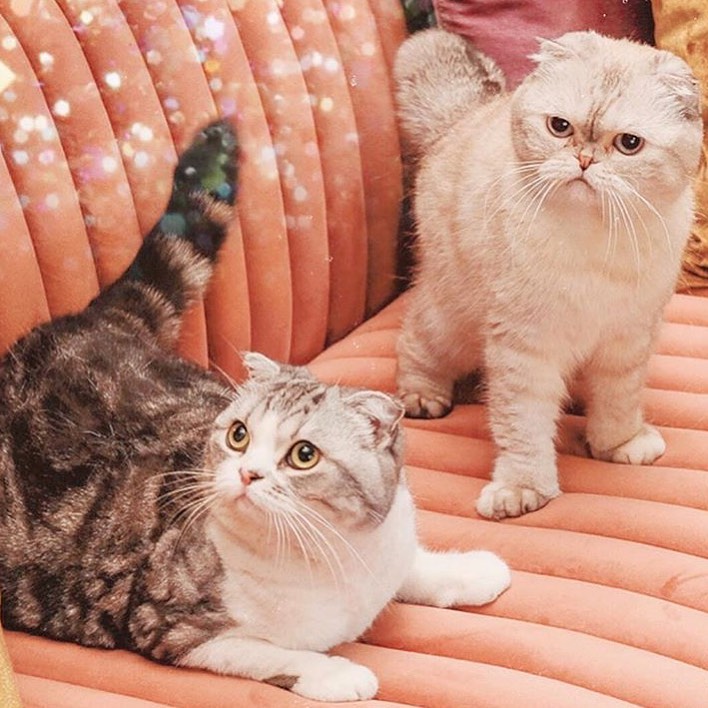 Taylor Swift has three kittens. They are named Meredith Grey, Olivia Benson, and Benjamin Button. Out of the three, Meredith and Olivia are Scottish Fold cats. With her newest cat edition, Taylor decided to get creative with the breeds. This is why Benjamin Button is a Ragdoll kitten.
How did Taylor Swift decide her kittens' names?
Meredith Grey is named after the well-known show- Grey's Anatomy. The singer was such a fan of the show that it only felt right to name her first kitten after a character from the show!  Olivia Benson, whom Taylor adopted in 2014 is also named after a TV show.
It was Law and Order this time. Her favorite actor in the show- Mariska Hargitay- played the character of Olivia Benson. So, it only felt right to her cat after her! Fun fact, Hargitay also appeared in Taylor's song Bad Blood's music video.
Benjamin Button is named after Brad Pitt's character in the movie The Curious Case of Benjamin Button. There is really no connection between Brad and Taylor so it's likely she simply just liked the name!
How did Benjamin Button and Swift meet?
While the singer does not have any interesting story of how and why she adopted Meredith Grey and Olivia Benson, there is one about Benjamin!
She first met Benjamin on set while filming for the song "ME!". She says, "[The Handler] handed me this tiny cat and he just starts purring and…he looks at me like, 'You're my mom, and we're going to live together.'
I fell in love. I looked at Brendon and he's like, 'You're going to get the cat, aren't you?'" she explained.  And just like that, Benjamin was adopted!
Wrapping Up
While you can always see pictures of Swift's adorable, fuzzy, kittens on her social media accounts. If you want to go a step further, Taylor's got you! She has trademarked the names of Meredith Grey and Olivia Benson, meaning you can buy cat shirts and stuffed toys of both the kittens!