Adele is another one of the fabulous dog moms in the global music industry! Her adorable pup is named Louie. Owing to their close-knit relationship, she often refers to him as her mate!
A little about Louie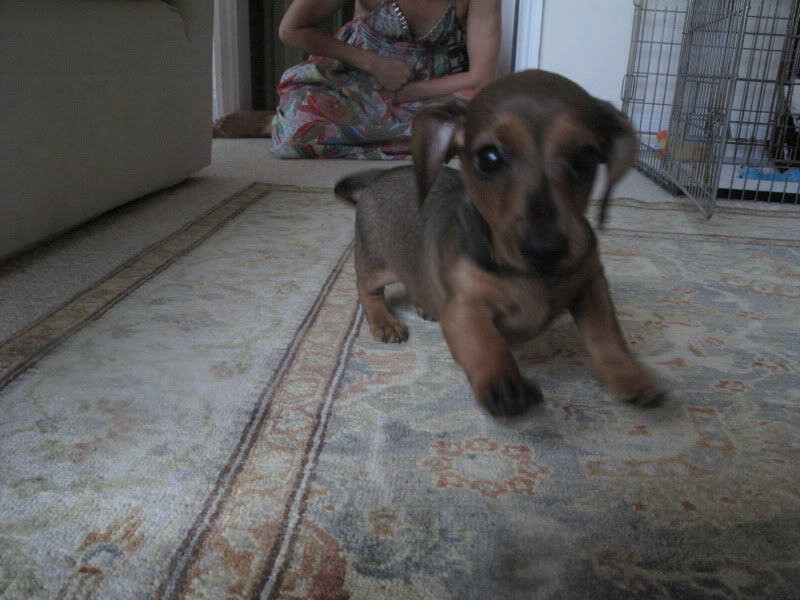 Louie was born on June 10, 2009.
Soon after he and Adele developed a close bond. She even changed the flooring of her house, in celebration of her "little doglet's" arrival, as she called him.
He is of the Dachshund breed.
The Journey of Naming Louie 
Louie was born on the night the singer was attending a Britney Spears concert. On returning, she thought of naming him, Britney.
Despite the fact that he was a boy.  As soon as the hangover went away, she realized it was not a good idea. Then in admiration for her favorite soccer player, she thought of naming him, Aaron Lennon.
Although, as you can tell it did not come through.  Later, Adele saw her little Dachschie howling along to a Louie Armstrong record. After which the rest was history, and his dog mom decided to name him Louie!
Did Adele move houses for Louie?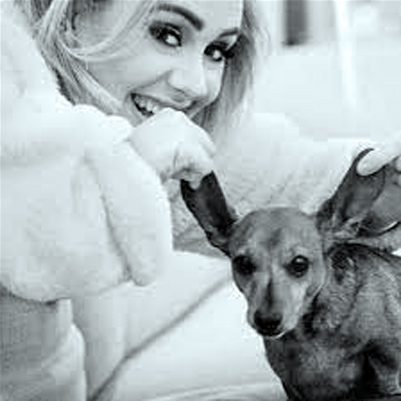 Yep, that is right!  When Louie was 19 months old, he was attacked by another dog in the park across Adele's then home. After what was a terrifying incident for Louie, he refused to go to the same park again.
So, Adele decided to shift to another house, which was opposite to the park. This way Louis could easily go to the park everyday, without being scared of another dog!
Louie Under the Spotlight 
Louie often shares the spotlight with Adele in magazines and music videos.
Not just that, he also accompanies his best friend for interviews. They almost seem to be inseparable!  Here's a list of some instances when Louie was under the spotlight.
He appeared on the cover of Nylon magazine with Adele.
Once, he is known to have accompanied her to an interview with the Irish Times.
Louie was also present in Adele's track-by-track interview for her 2011 album.
He is often there when Adele is recording her albums. And even tries to sing with her! Adorable, isn't it?
These are just a few mentions, for Louie really seems to be with the singer all the time! It is almost as if they are inseparable.
Wrapping Up
Adele and Louie's relationship is a testament to how humans and dogs can be the bestest of friends! If you ever want an incredible companion, just adopt a dog!
Featured Image Illustration: commons.wikimedia.org
In-post Image #1: adele.fandom.com